Pyramid Laneya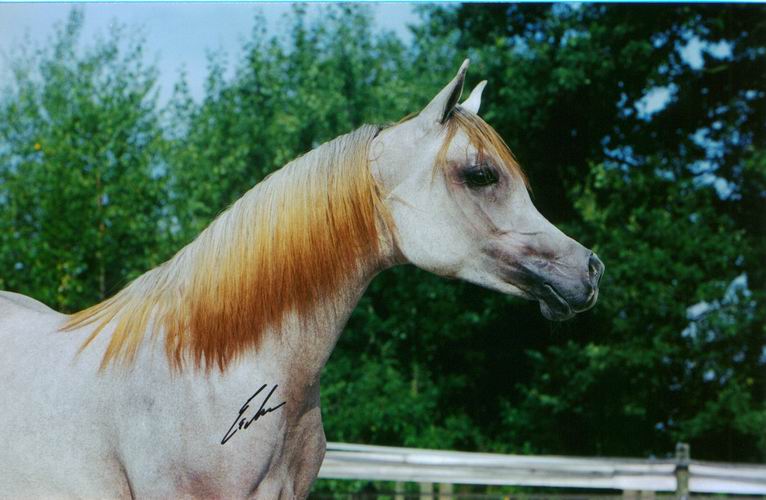 photo 2003 July - © by Erwin Escher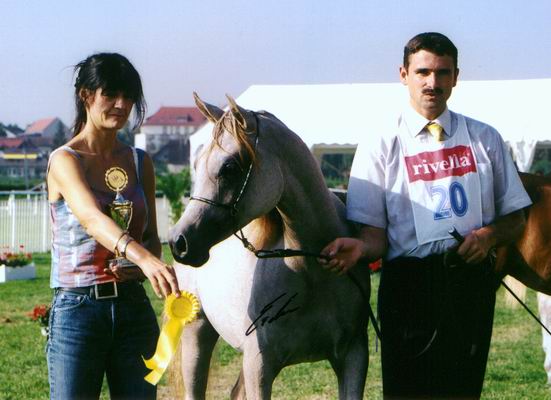 Foto 2003 - EEE Baden-Baden © by Erwin Escher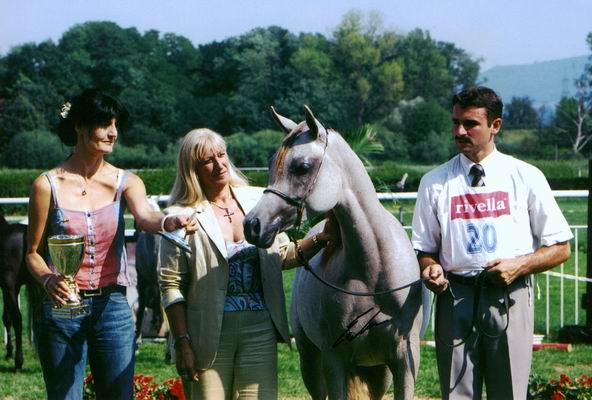 Foto 2003 - EEE Baden-Baden © by Erwin Escher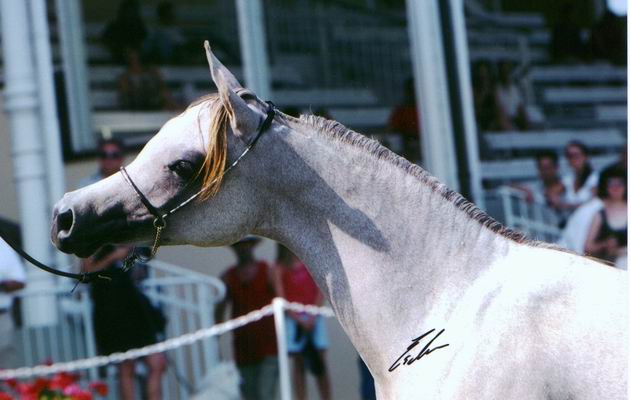 Foto 2003 - EEE Baden-Baden © by Erwin Escher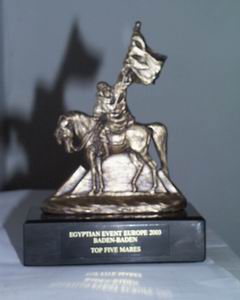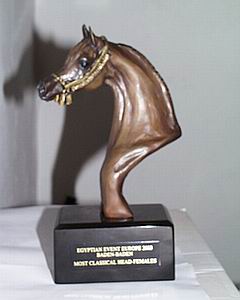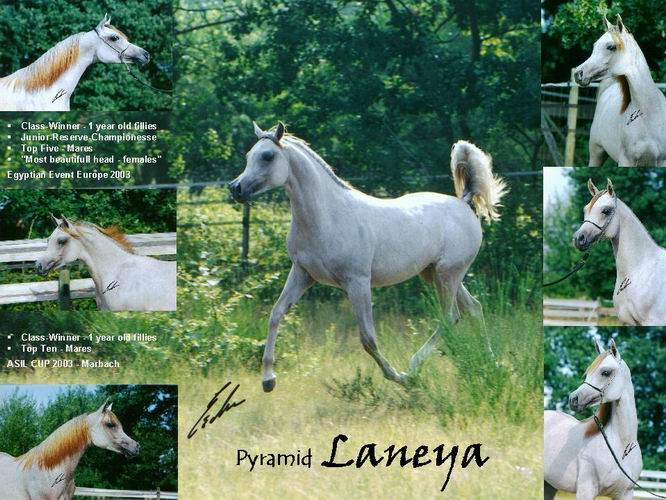 Photos 2003 © by Erwin Escher
At the Junior-Championchips-Mares are only three (Dr.Sänger, Dr.Dr.Flade, Landw.-Dir.Petersen)
instead of five judges in the ring. So we lost at least the titel of "Junior-Reserve-Champion-Mares".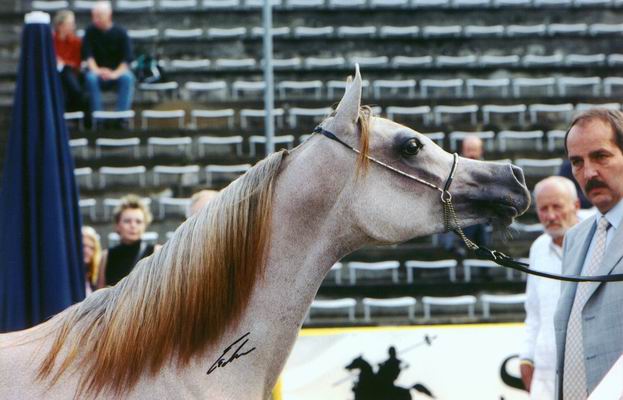 Photo ASILCUP-Marbach 2003 © by Erwin Escher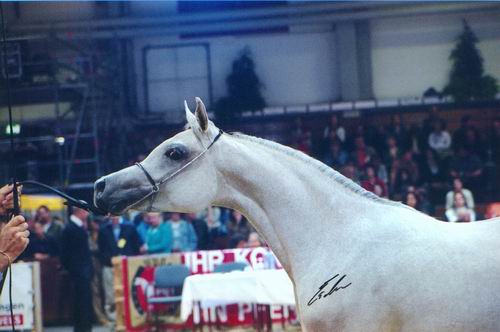 Foto Wels 2004 © by Erwin Escher
In Vilhelmsburg/Danmark an international A-Show,
PYRAMID LANEYA was 3.rd of 10 starters in 2-year old fillies-class.


Foto Vilhelmsburg 2004 © by Erwin Escher

Results of the class 2-year old fillies of EEE 2004 European Egyptian Event click here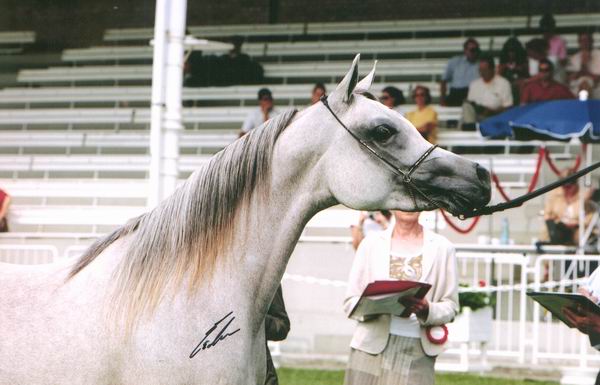 Foto Egyptian Event Europe 2004 © by Erwin Escher
Click for the results of
in a high quality class of 16 fillies two years old PYRAMID LANEYA got 5. place
and was qualified for the championships of TOP-Five.


At the ALL NATIONS CUP in Aachen PYRAMID LANEYA was 4th in her class,
a big success at this International A-Show.


The EUROPEAN-CHAMPIONCHIPS in Moorsele/Belgien brought a further success - 90,0 Points
Look here for class-results and photos of this show. More photos from Moorsele by André Chezlebout


WORLD-CHAMPIONAT PARIS 2004: PYRAMID LANEYA was qualified for the championship
with 449 points and was named TOP-TEN of Juniors - Female.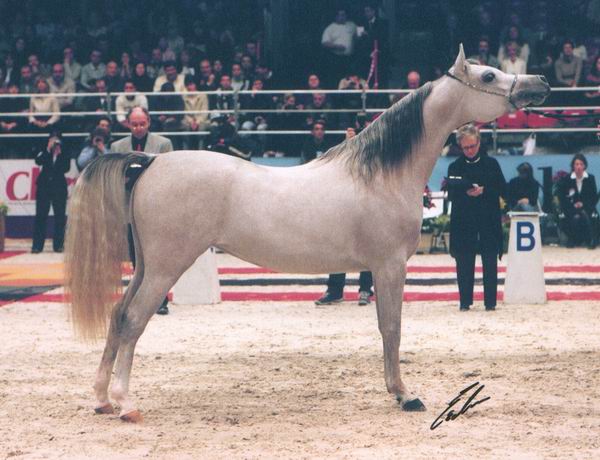 Foto Worldchampionat Paris 2004 © by Erwin Escher
Links to more infos and pictures of Paris 2004:
Impressions by Irina Filsinger

Pictures of the "Top-Ten" at StraightEgyptians.com

More photos from Paris-Finals by André Chezlebout


Class-Winner 3-year old fillies EGYPTIAN EVENT EUROPE 2005

TOP-TEN MARE EGYPTIAN EVENT EUROPE 2005 - Baden-Baden/Iffezheim



Photo EEE 2005 © by Erwin Escher


2005 September 04. , ISIS-CUP 2005 Frauenfeld/CH :
Class-Winner 3-year old fillies
TOP-FIVE MARE PYRAMID LANEYA


Photo ISIS-CUP 2005 © by Julie De Geyter

2008 ARABESQUE Baden-Baden: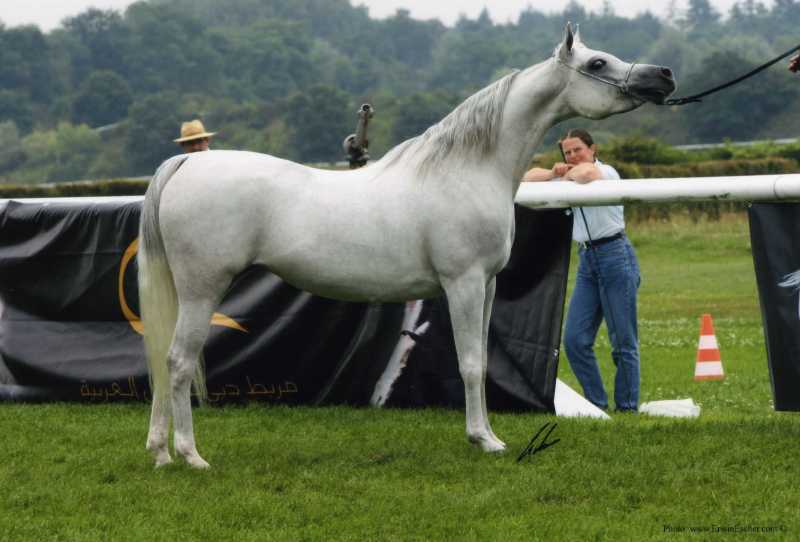 Fotos ARABESQUE Baden-Baden 2008 © by Erwin Escher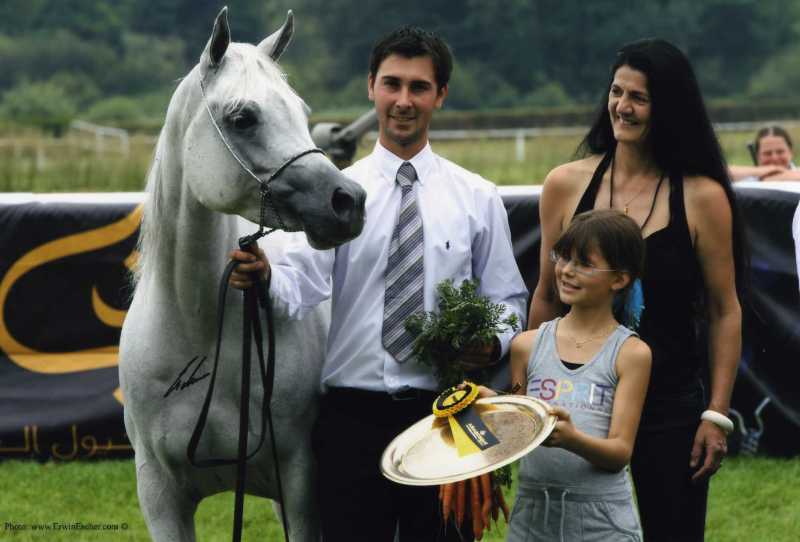 See the new photos in LANEYA´S album also