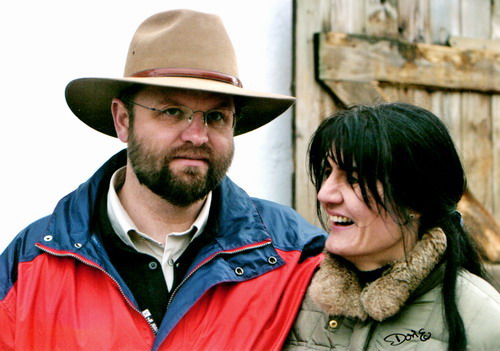 Petra + Uwe J. Wagner Foto 2004 © by Doris Melzer

Since her childhood Petra Wagner is infected by the virus named "ARABITIS" .
Unconfirmed reporting say: she was riding before she did her first foodsteeps -
some real may be in this; because she dont like to walk nowadays.

In any case from an early age she was nearly every day at the horsefarm of her aunt
Liesel Vetter to deserve as a caress-partner, stable lad and horseman.

The first one´s owned horse was a filly named SHARAKKA out of SHARABAK x SHALAM
she purchased - with her hardly forced savings - in 1983 at Liesel Vetter.
In a period of years some foals where breed by SHARAKKA and different combinations
with MONEEF, KHALED EL ASSUAD, IBN JAMIL und ALAA AL DINE .
Many years Petra was the guide of Liesel Vetter at the breeding shows.
Since 1989 her today´s husband Uwe Jürgen and his son Jörg-Martin go with them.
Arabians for a long time where the favourites in Petra´s life, so it does´nt surprise
that an arabian stallion was with them at her wedding: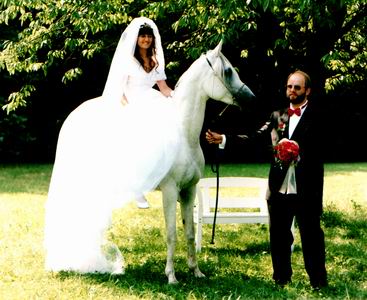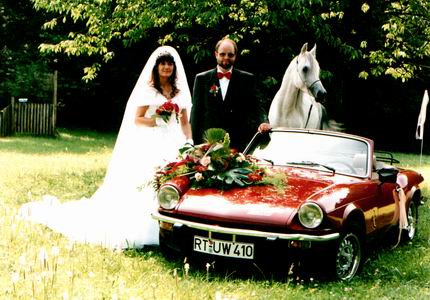 When a house was found in 1994, a stable, a riding-place and paddocks are parts of course.
Ammerbuch nearby Stuttgart between Tübingen and Herrenberg have become the new home.

The opportunity to purchase the straight egyptian mare PYRAMID SET EL NIL take place
in 1998. Since 2000 the typefull BINT KAHILA belong to the breeding-program.
The new goal in breeding by such extremly show-quality suggest itself! - Isn´t it?
And all the family join in - including the infants and our dog.
- See you at one of the great number of shows you can meet us
- Ask us about "ARABITIS" we can tell you the experinces - live together with the virus.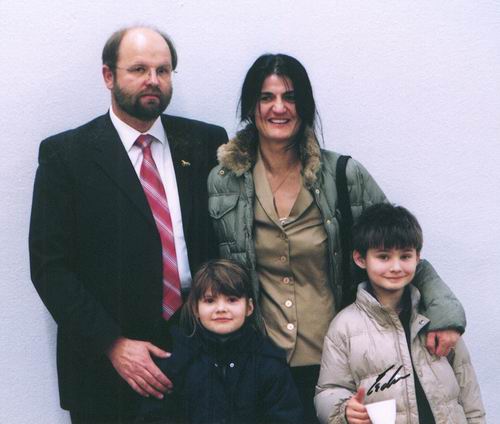 Foto 2004 - © by Erwin Escher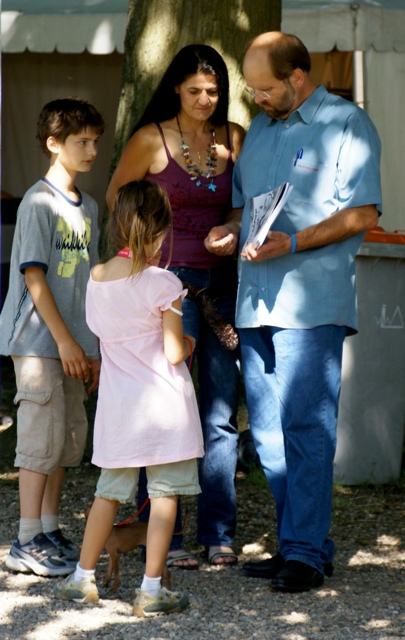 Foto 2007 - © by Martina Buchholtz