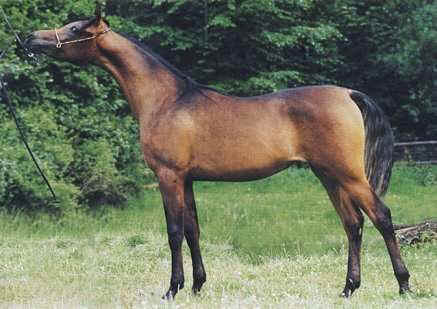 PYRAMID SET EL NIL is a very exotic and balanced mare. She is one of the most beloved
german and european straight egyptian mares and well known for her incredible beauty.

As a yearling filly she was already Junior-Championesse of the Egyptian Event Europe
and at the international Show in Langenfeld, she was named "Best in Show".
1999 - PYRAMID SET EL NIL was u.a. Junior-Championesse
at the international B-Show in Kreuth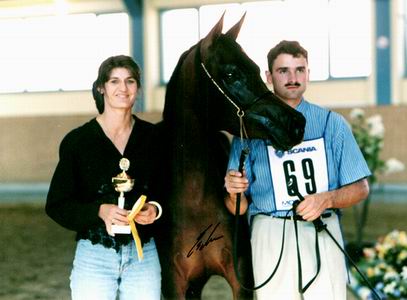 Foto 1999- Kreuth Copyright by Erwin Escher

2001 - Senioren-Championesse at Egyptian Event Europe
- Class-Winner of the 4 - 6 year old mares at the int. C-Show in Borgloon/Belgien
- and Reserve-Class-Winner at All-Nations-Cup at Aachen.
2005 - Senior-Champion Reserve German Nationals 2005 Neustadt/Dosse
- Class-Winner over 9 year old mares German Nationals
_______________________________________

Feminity and power are wonderfully present on PYRAMID SET EL NIL.
We are very proud to have had this marvellous black bay mare in our farm.
She gave her extraordinary head, wonderful show attitude and charism to her foals.

In 2000 she foaled a breathtaking bay colt by multiple champion ALI VALENTINO.
PYRAMID AALIN is also very exotic, well balanced and a successful show horse
with extreme motion and type.
Her brilliant achievement she brought to us in 2001 as well by ALI VALENTINO
a very charismatic black filly PYRAMID AALIA with very huge eyes and ultra typey .
Unfortunately this absolutely, unusual perfect beauty was only allowed
a very short lifetime at our terrestrial pasturage. - Allah´s beloved children . . .
One of the first straight egyptian offspring sired by the young stallion AL LAHAB -
the marvellous filly PYRAMID LANEYA born 23.Juni 2002.
At February 19. 2004 Pyramid Set el Nil gave us an other fantastic filly sired by
the wonderful young Stallion AL LAHAB. Click here to see PYRAMID LUTFIYAH .