Pyramid Lutfiyah
Straight Egyptian Filly *19.02.2004
AL LAHAB x PYRAMID SET EL NIL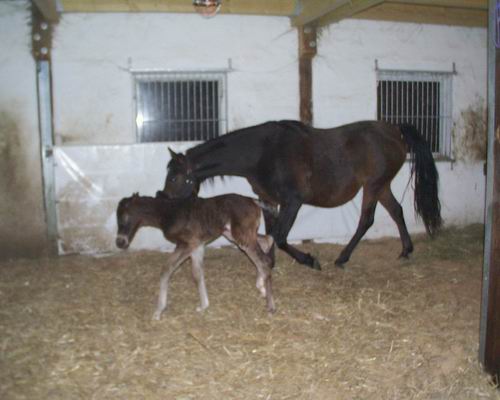 Still wet, but already on tour ...
At February 19. a few minutes after midnight our first offspring 2004 was born.

Just after the break away from parental home the first tests of staying power take place
and when the veterinarian arrived one hour later, agility and movements be astonishing.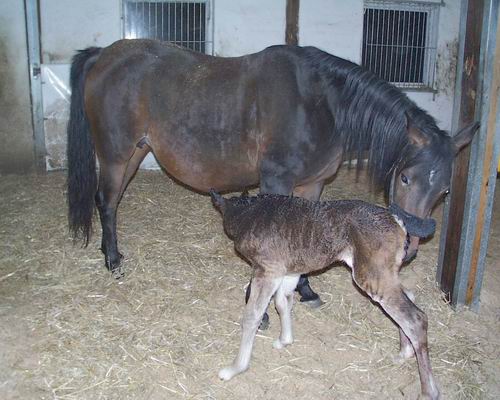 Milkbar, where are you ...
2004 autumn:
PYRAMID LUTFIYAH has grown to a self-possessed young lady
and in Aachen got first experiences at show-ground .
Life is comfortable at home ...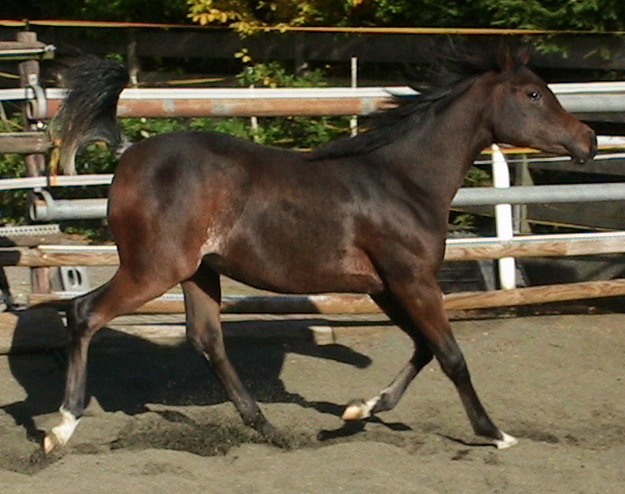 Foto Oktober 2004 © by ujw-arabians