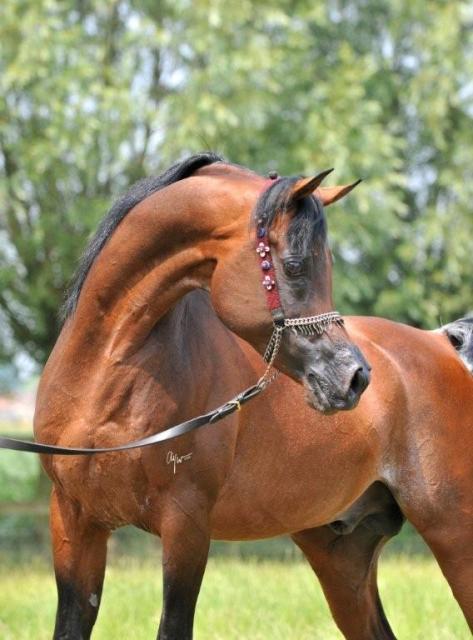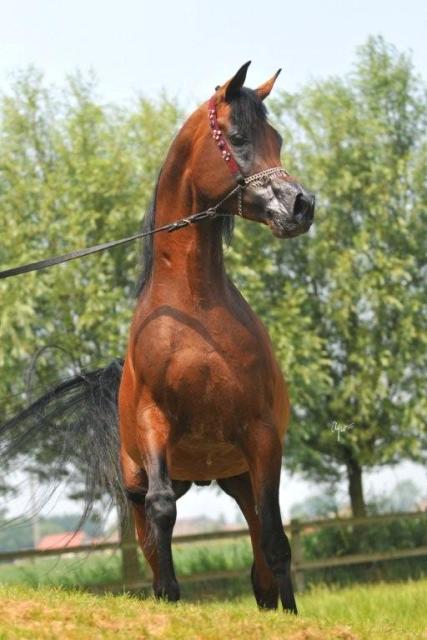 2000 we breed the straight egyptian colt PYRAMID AALIN.

The combination of ALI VALENTINO and PYRAMID SET EL NIL has brought us a beautiful
and elegant bay colt with big black eyes and very typey ears , long and well set on neck ,
very correct body with short topline , strong hip and straight legs !
He has no markings, perfect conformation and powerfull movements and we are very proud,
the most important, he have a perfect topline and the straightest legs you have ever seen.

We have a lot of hopes in PYRAMID AALIN´s future and we certainly will retain him as our breeding stallion .
Keep an eye on him - he is very successfull in the show-ring!
Look at his show records.

At the annual stallion show 2002 in Aachen PYRAMID AALIN
was rated by a silver ribbon. (Click for more results and impressions)
More new photos here.
PYRAMID AALIN is SCID-free and CA-free N/N
For breeding conditions please contact :