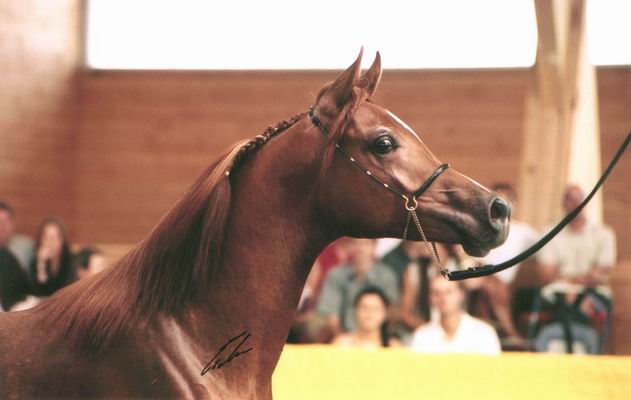 Foto 2001 © by Erwin Escher
AL KHAYYAT was born at 2001, he is sired by one of the most successful
Ruminaja Ali sons in Europe, the very typey grey stallion ALI VALENTINO,
dam is our gorgeous Al Kidir daughter BINT KAHILA.

AL KHAYYAT has a extrem presence and is very "showy" , he is an terrific
mover and has an incredible trot.

The chestnut colt with flaxen mane has a small blaze, four dark hooves
and one marked ankle rear left.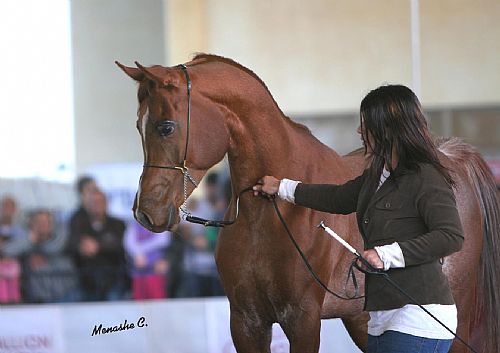 Al Khayyat 2008
find more pictures in the album